Influence of i9 bottle upon water
i9bottle enables water structure to be changed into its purest form, giving it the taste and effect of a fresh mountain spring. Through establishing right balance water regains natural molecular structure.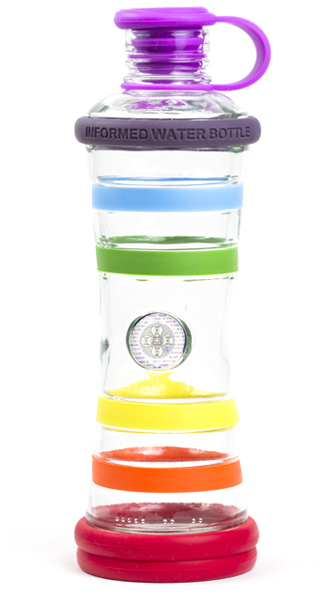 ENHANCE YOUR QUALITY OF LIFE
The i9 water bottle enhance your life for the better by giving you informed and vitalized water that your body will appreciate.
HELPS TO REDUCE GENOTOXICITY LEVEL
Allium test results shows the water genotoxicity in i9 informed water bottle was considerably reduced. The Allium test is considered to be the standard in environmental monitoring and used as the bio-indicator for evaluating environmental pollution.
CONTRIBUTES TO BETTER HYDRATION
The secret of life lies in proper cell nourishment, and the ability of cells to dispose of waste and toxins. Water is the key constituent part of cells, tissue and bodily fluids. Water molecules from i9bottle have greater biophotonic energy.
POSITIVELY INCREASE VITALITY
i9 informed water bottle improves human energetic bio-field, decrease in stress factor and considerably reduced water genotoxicity.
PROMOTES REJUVENATION & ORGANISM REGENERATION
Our health and ageing are directly linked to the quality of the water in our bodies. Water from i9 bottle effectively penetrates the cell membranes and promotes transport of essential nutrients thus enhances our body's ability to rejuvenate to become healthier and functions in a more optimal manner.
Shop i9 Water Bottles Now